Best Materials
It's no secret that we believe in doing what's Best. That means not only what's Best for our customers, but what's Best for the planet too. Our recycled silver and recycled gold are sourced from a European-headquartered metallurgical company that issues certificates to confirm these metals are recycled. Over and above this, we source all of our raw materials ethically and responsibly and make sure we use suppliers who look after their workers too. We call it Responsibly Best.
Gold Vermeil
Our gold vermeil jewellery is made with recycled sterling silver (stamped with the 925 mark to indicate the purity of the metal) with a thick 14ct gold plating. This higher quality process results in a thicker layer of gold plating than you would normally get. What does that mean for you? You get more gold (of course) but also a piece of jewellery that will last longer.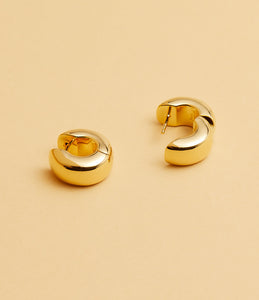 Featured Product:
Frankie Earrings
Sterling Silver
Our silver jewellery is made from 925 recycled sterling silver with a rhodium plating. Rhodium, a costly precious metal due to its rarity, gives you extra shine and durability. And of course, all our sterling silver pieces are stamped with '925', indicating the purity of the metal.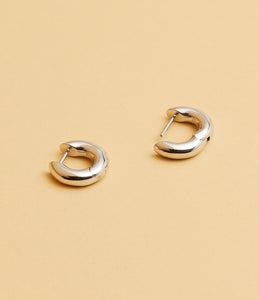 Featured Product:
Sidney Earrings